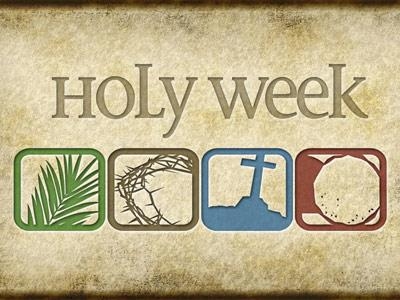 The general office of the Olivet Assembly of South Asia has exhorted all the churches and ministries under the assembly to prepare well for the upcoming Good Friday and Easter to be used as outreaches.
According to the general office, apart from Christmas, the Holy Week is the time when any church receives more people to its congregation than any other time in a year and this should be planned well to use it as another form of outreach.
"The Holy Week leading up to Good Friday and Easter is when most churches receive more people to the congregations than any other time throughout a year and the churches must prepare to receive them well and especially those seekers, they must be taken cared very well," said the statement communicated to all the leaders.
"We are sending the notice well in advance so that they can prepare in advance as well," it added.
Ministers and pastors also reported that they get people seeking counselling more during Lent which includes the Holy Week.
"More and more people are interested to know the new life offer by Christ through his crucifixion and subsequent resurrection. They want to know. We must prepare to give an answer to their queries," it added.
But even if you should suffer for what is right, you are blessed. "Do not fear their intimidation; do not be shaken."
But in your hearts sanctify Christ as Lord. Always be prepared to articulate a defence to everyone who asks you to give the reason for the hope that you have. But respond with gentleness and respect, keeping a clear conscience, so that those who slander you will be put to shame by your good behaviour in Christ.
For it is better, if it is God's will, to suffer for doing good than for doing evil (1 Peter 3:14-17).