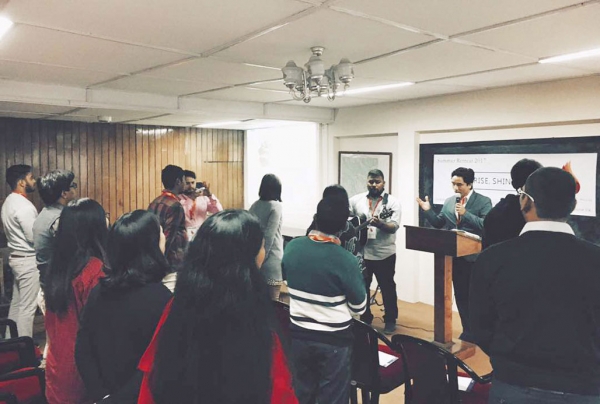 Immanuel Community Church in New Delhi held Summer Retreat 2017 under the theme of "Arise, Shine" (Isaiah 60:1) at Deodars Spiritual Life Centre, Mussoorie, Uttarakhand recently.
The retreat was mostly attended by working professionals and the main speaker was Pastor Peter.
The short two-day retreat was loved by the church members who could experience not only deeper word of God but also the cool weather of Mussoorie.
The attendants heard series of messages on "Arise, Shine".
One of the main mission of the church is to be the salt and light to the city and the speaker explained that this could be achieved only when the true light that gives light to everyone – Lord Jesus comes into our life and change us; and when his light shines on us and we will be able to shine naturally to others. "We will become the light to the world naturally," the speaker said.
"Without this true light, we cannot shine truly in this world. He has come already, we must accept this true light and this light becomes ours and we will shine truly," he said.
The attendants were very happy that the management team of the retreat centre was so kind to them and they treated them in a special way.
"Just by looking at the team and staff of the retreat centre also we could feel Christ-likeness in them and when we study God's words we could feel that we are in the right place. We could learn many important aspects of the finished works of Christ. We just need to believe and have faith in Him fully," said one attendant.